SOFIA GONZALEZ
Swiss Paralympic Athlete
My difference is my attitude.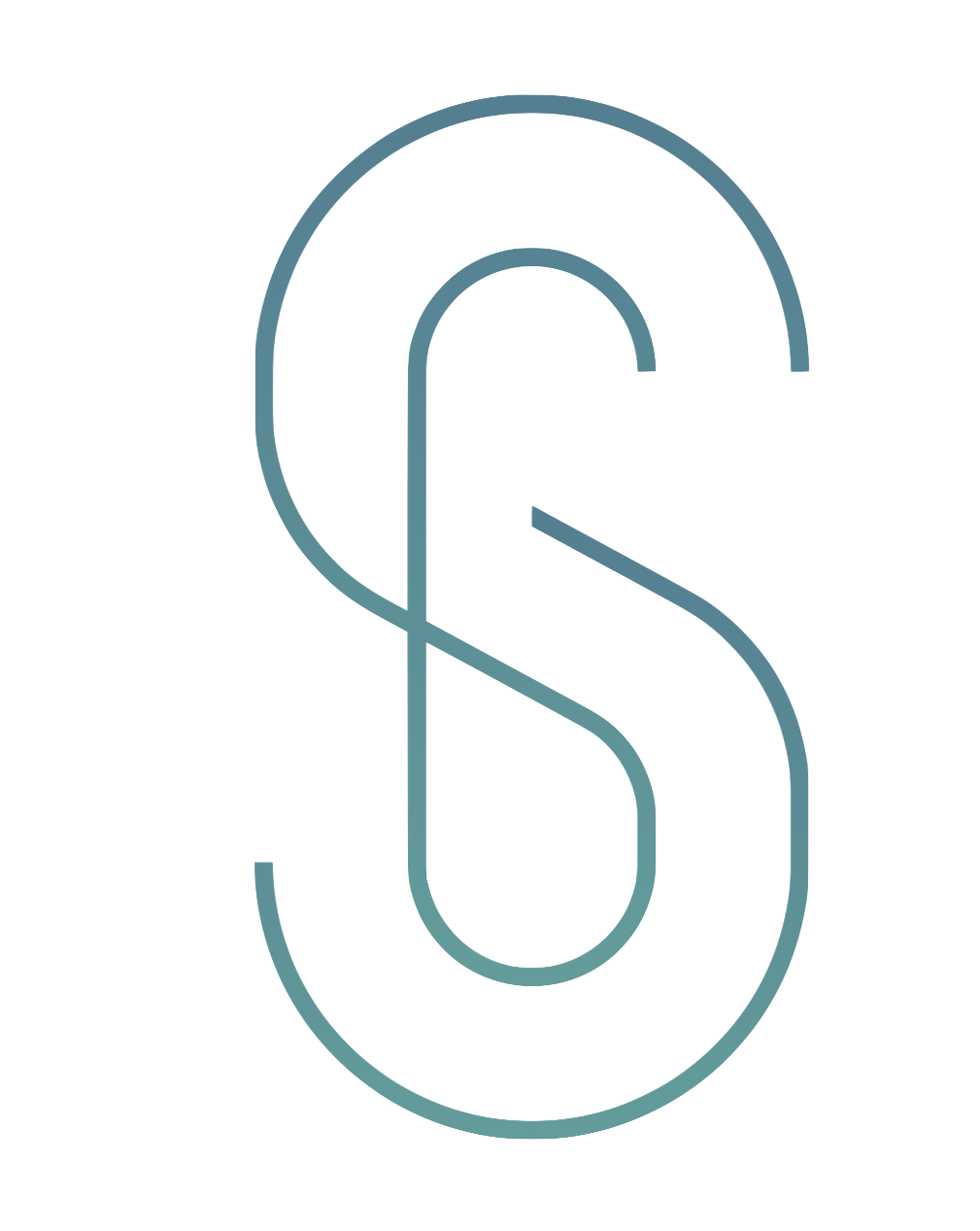 MY DIFFERENCE IS MY ATTITUDE
Selon son entourage, Sofia est une jeune femme radieuse, généreuse et charismatique.
Ce qui lui importe c'est de montrer l'exemple que la différence n'est pas un obstacle et que ta seule limite, c'est toi ! Notre nouvelle Athlète Paralympique Suisse est la nouvelle rebelle de l'arène ! 
For all those who have approached her, Sofia Gonzalez is a radiant young woman, generous and charismatic , that's what we get from her.
What is important to her is to show by her example that difference is not an obstacle and that the only limit is yourself. Our Swiss Blade Runner is the new type of rebel !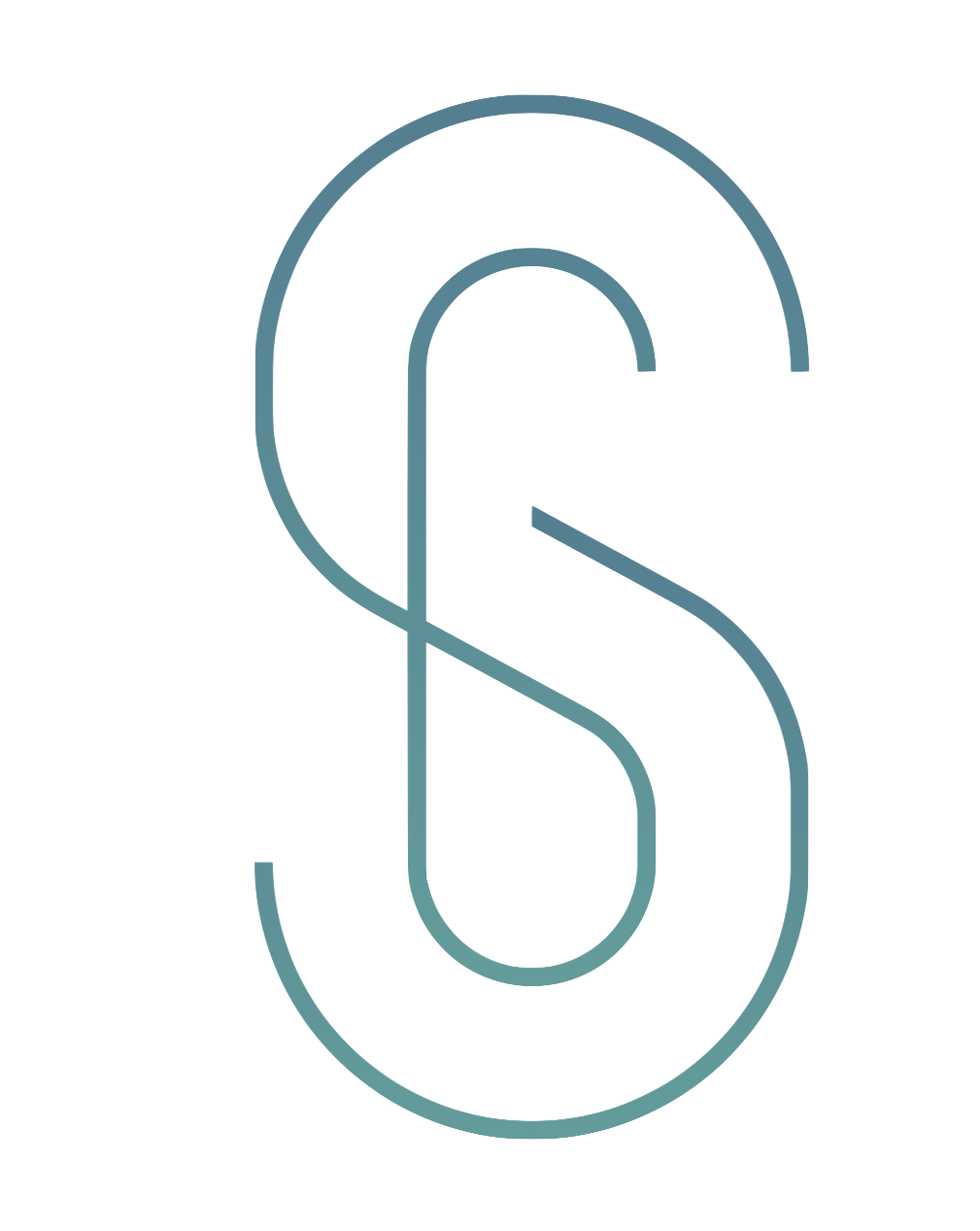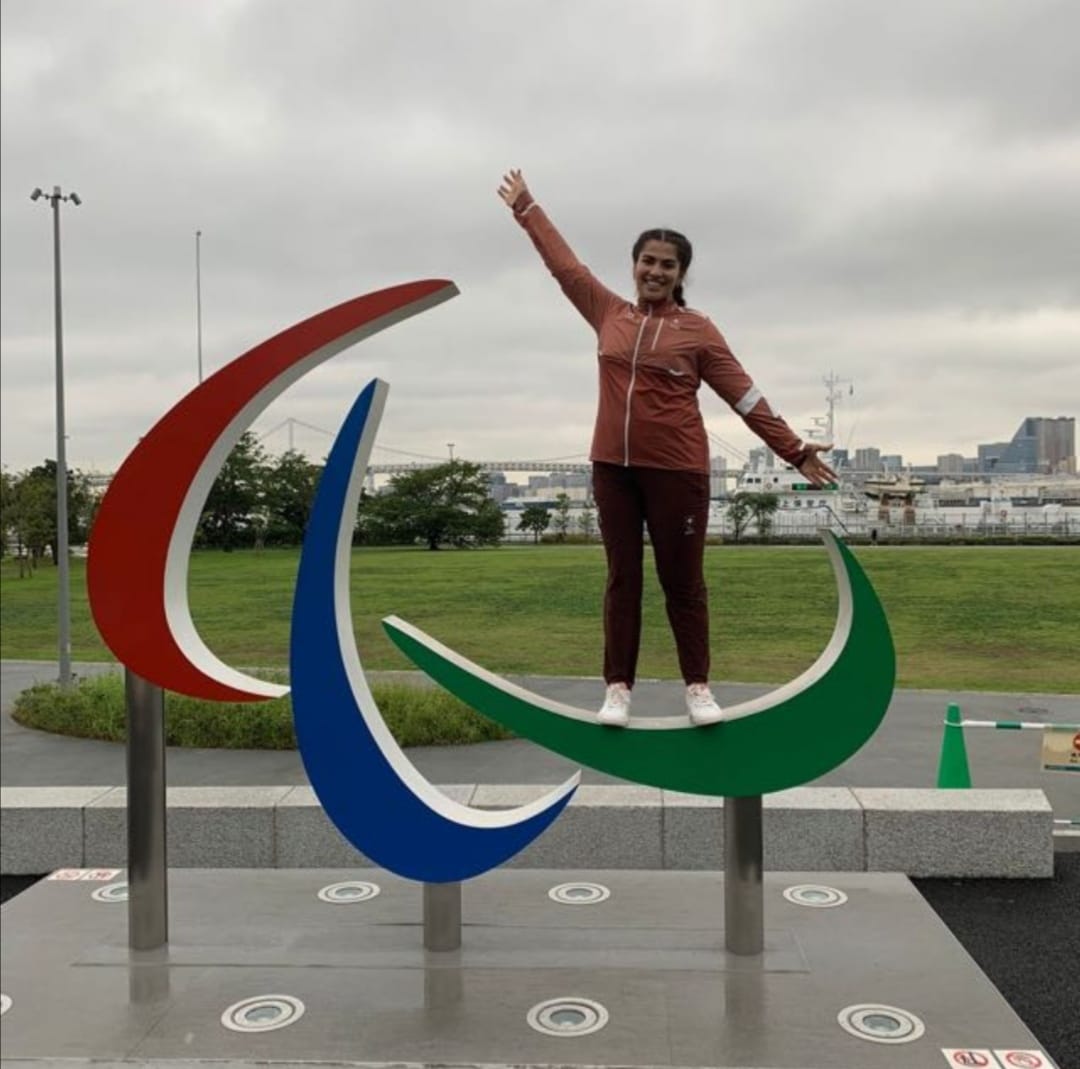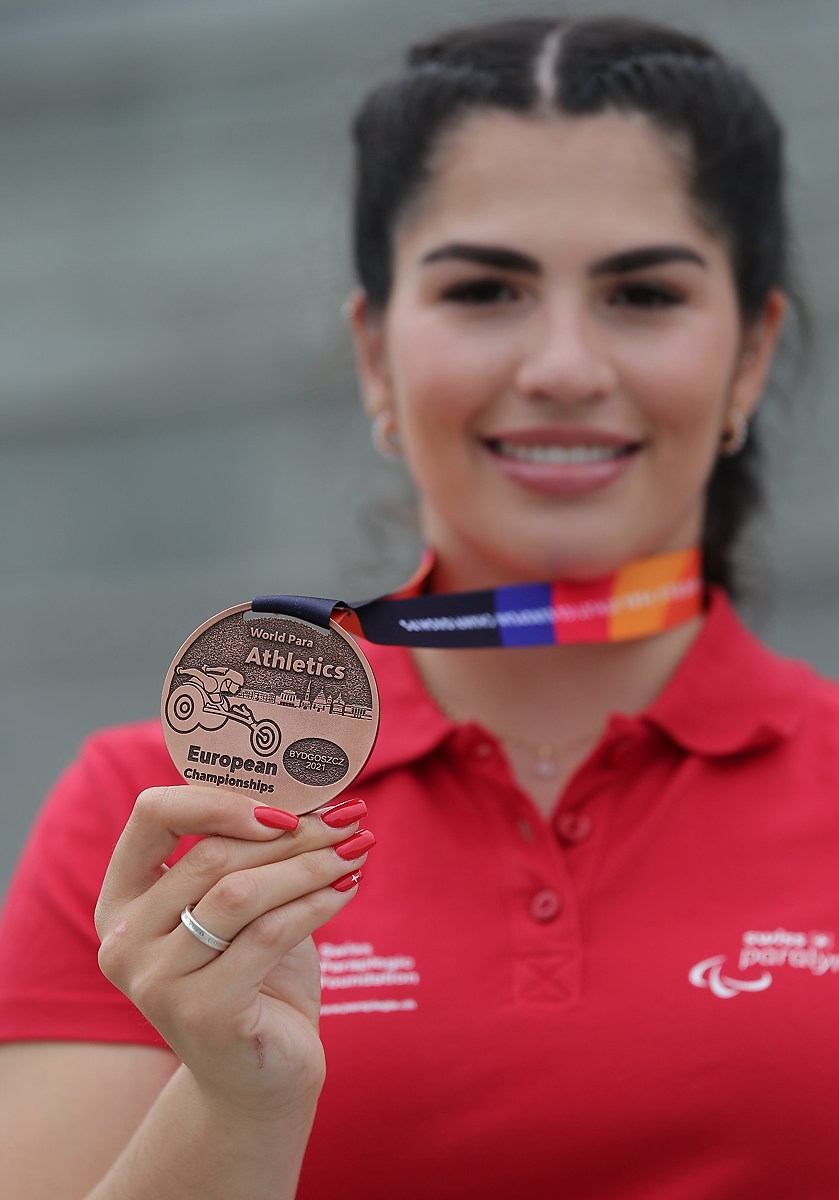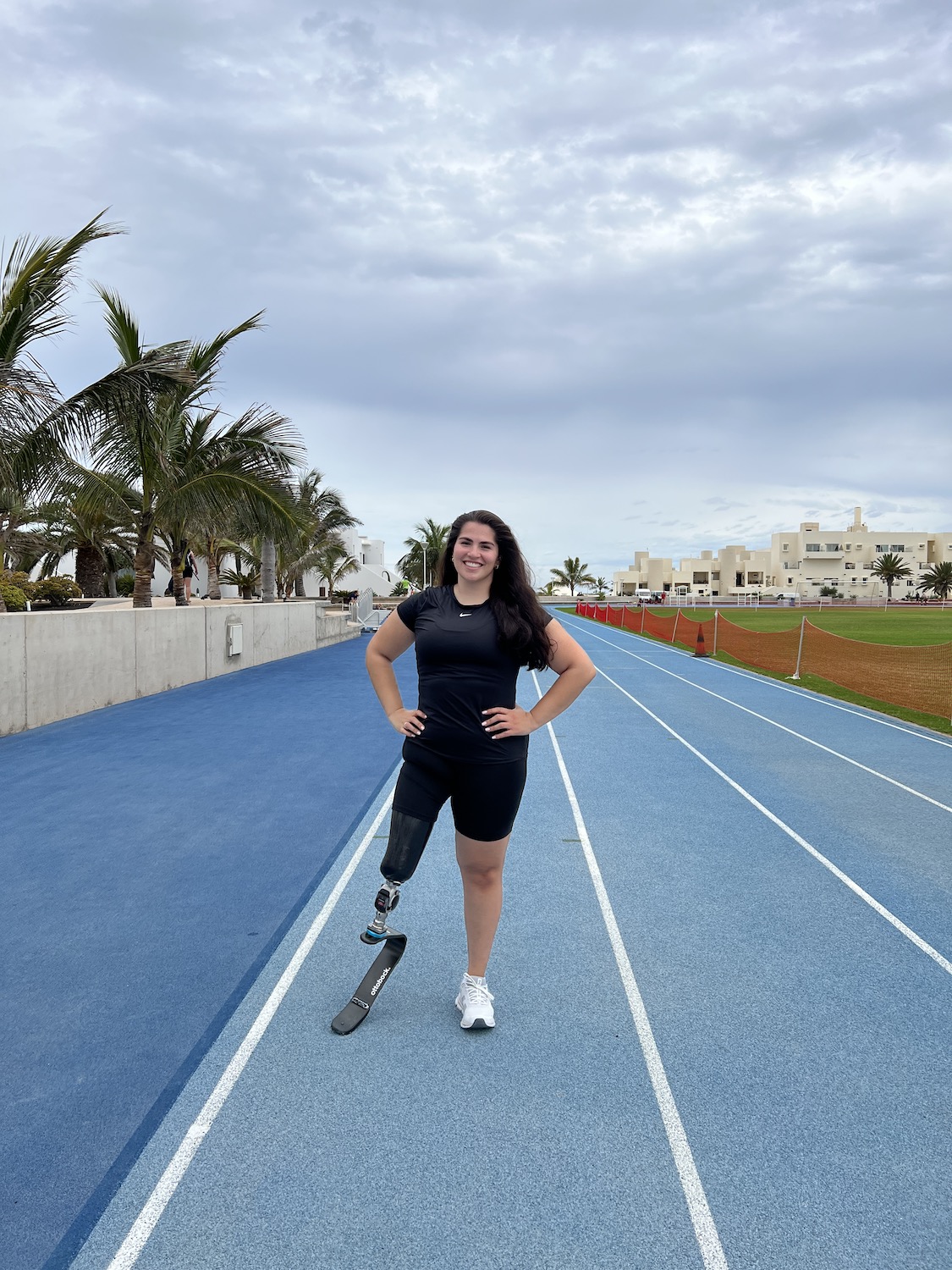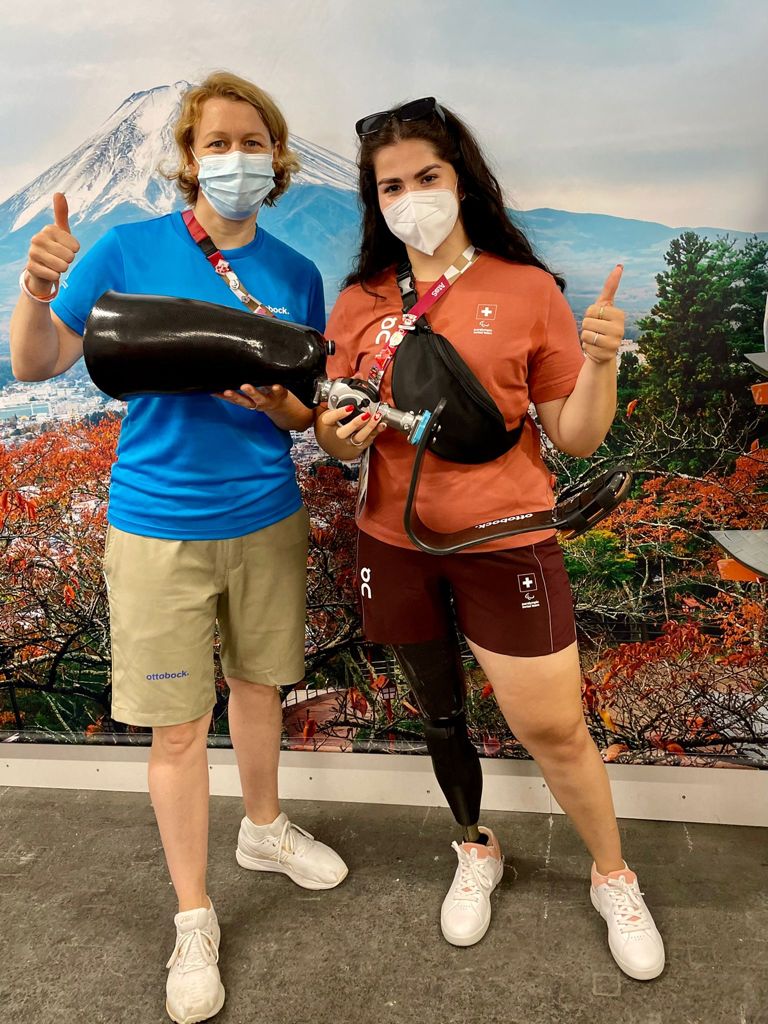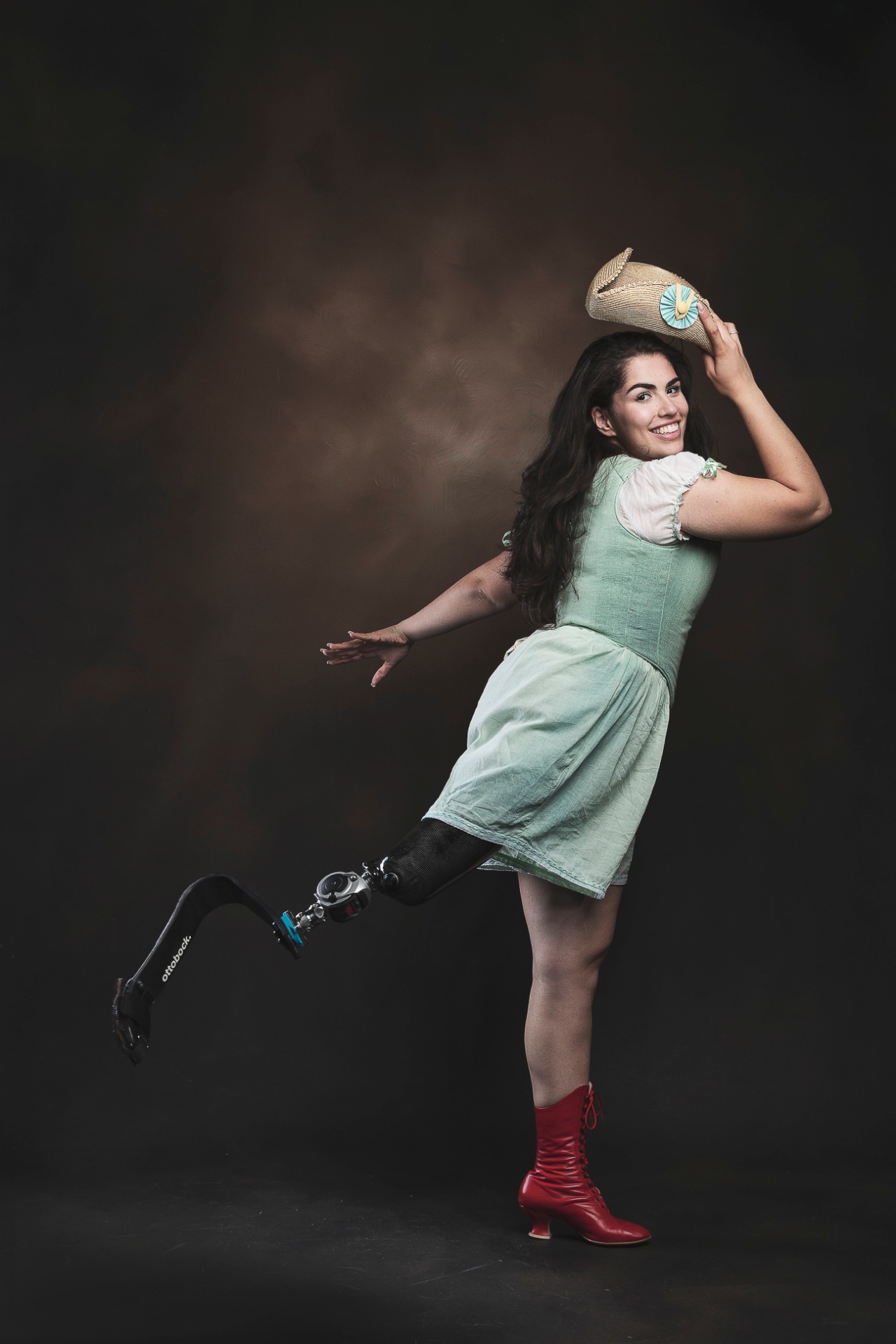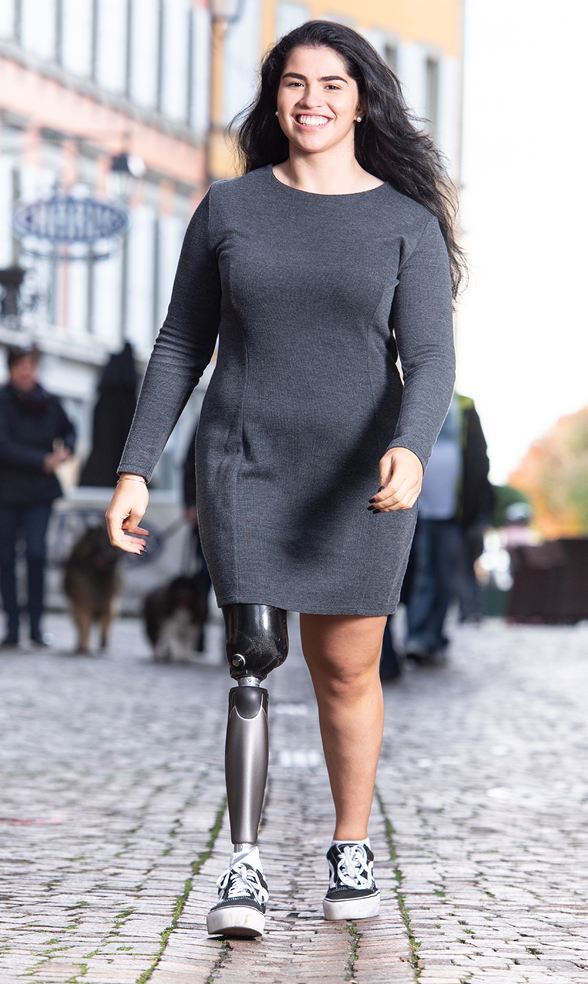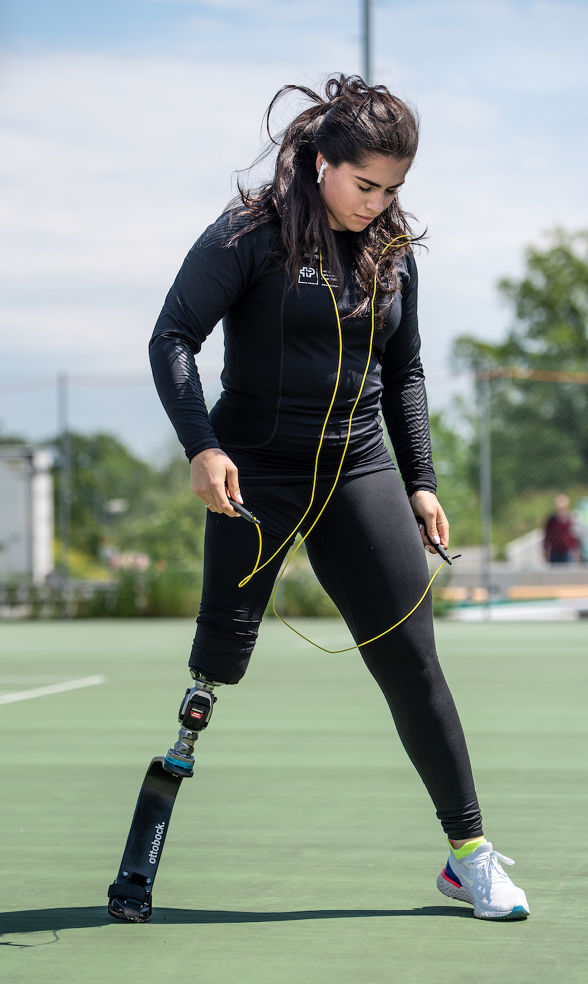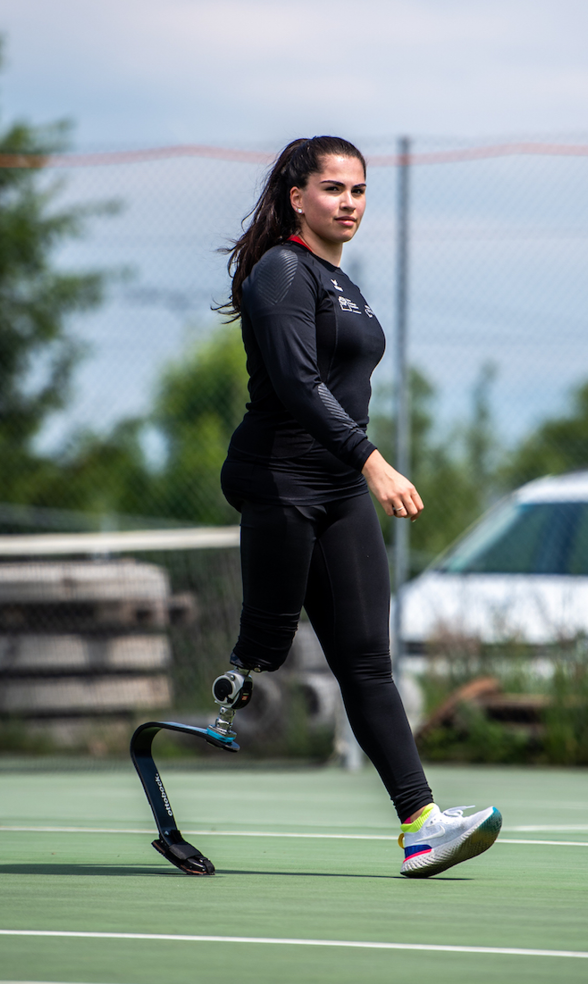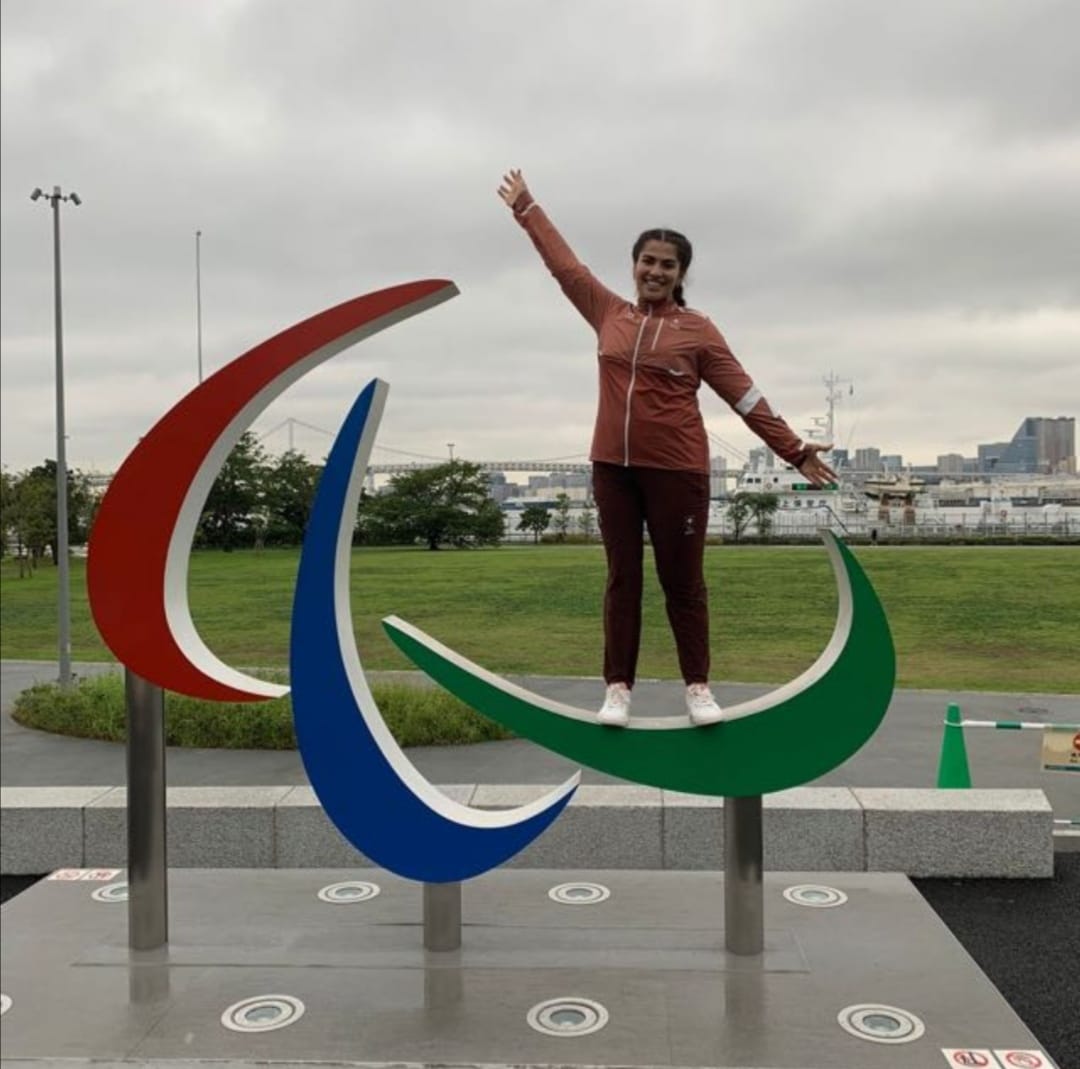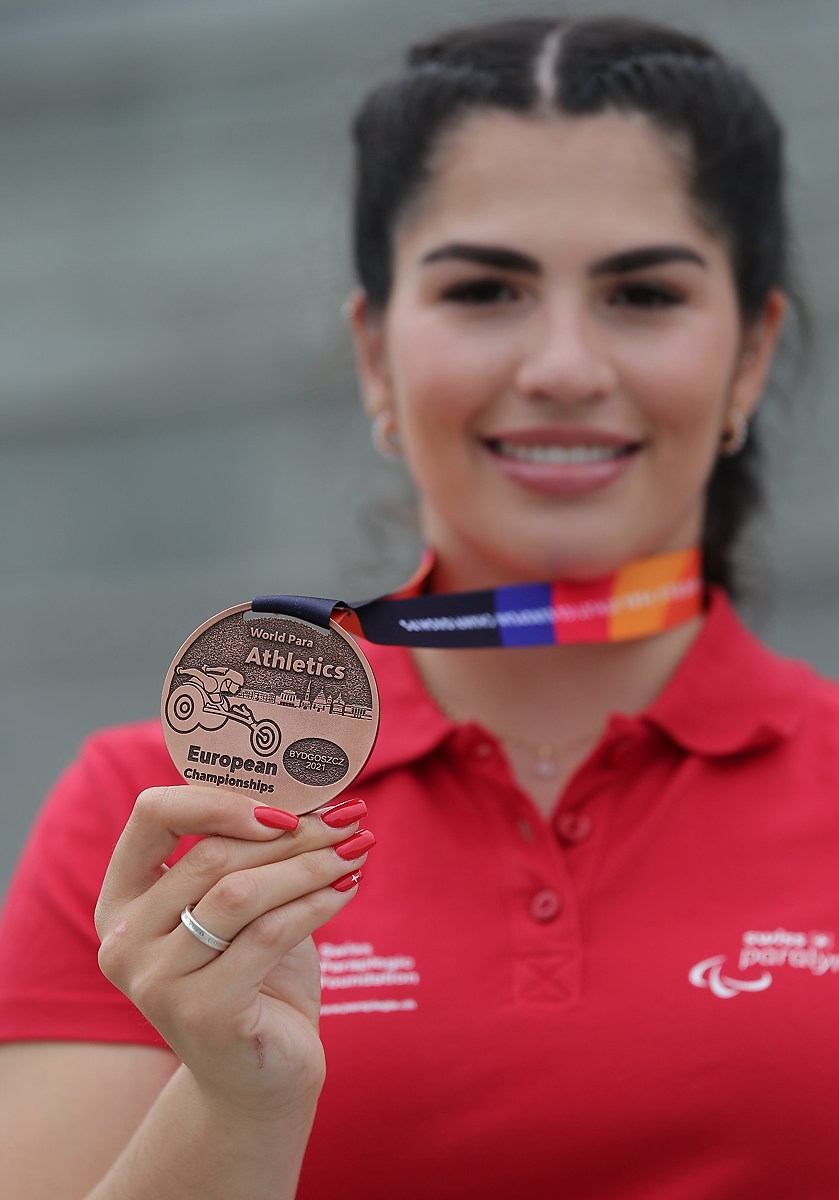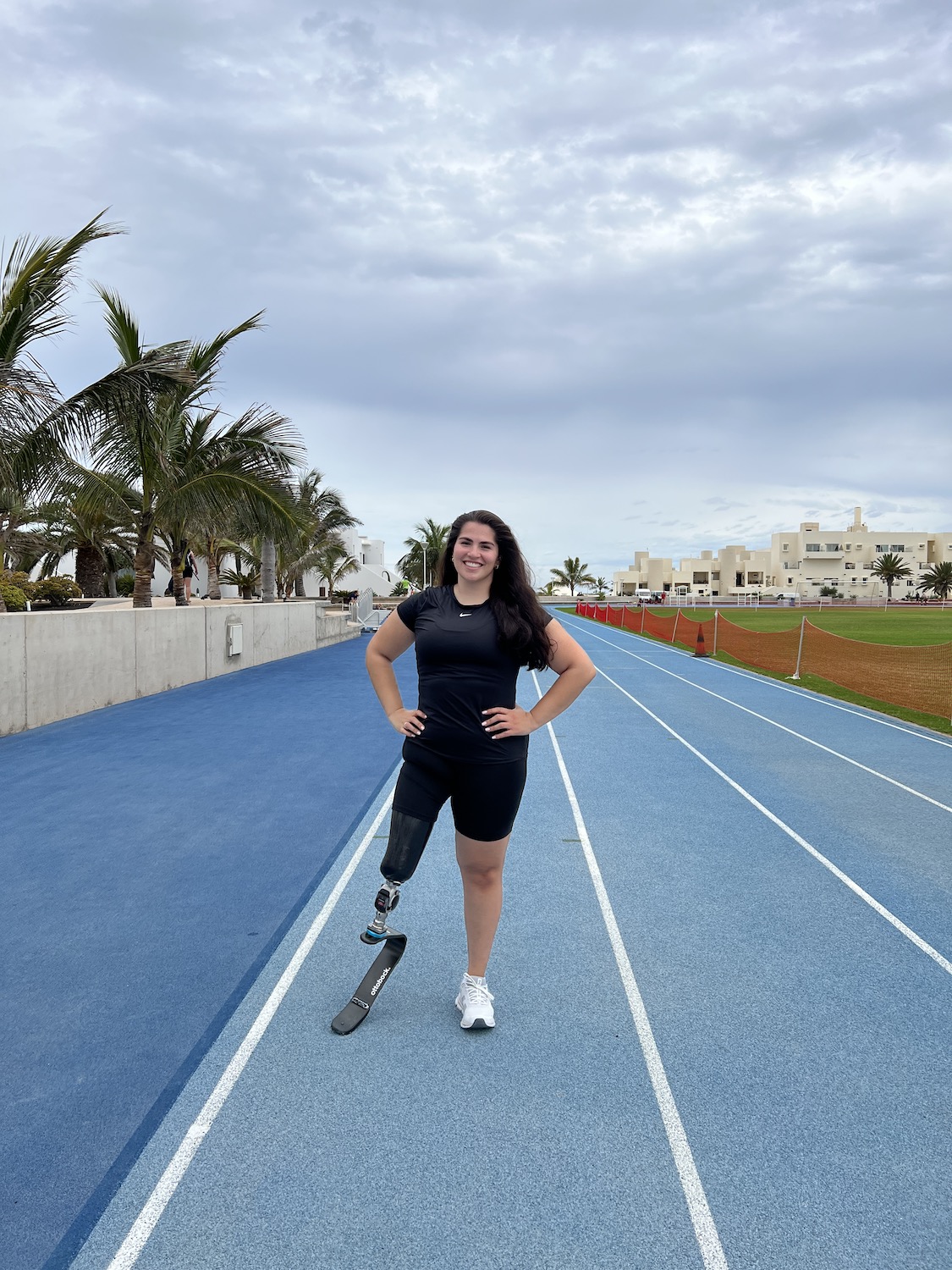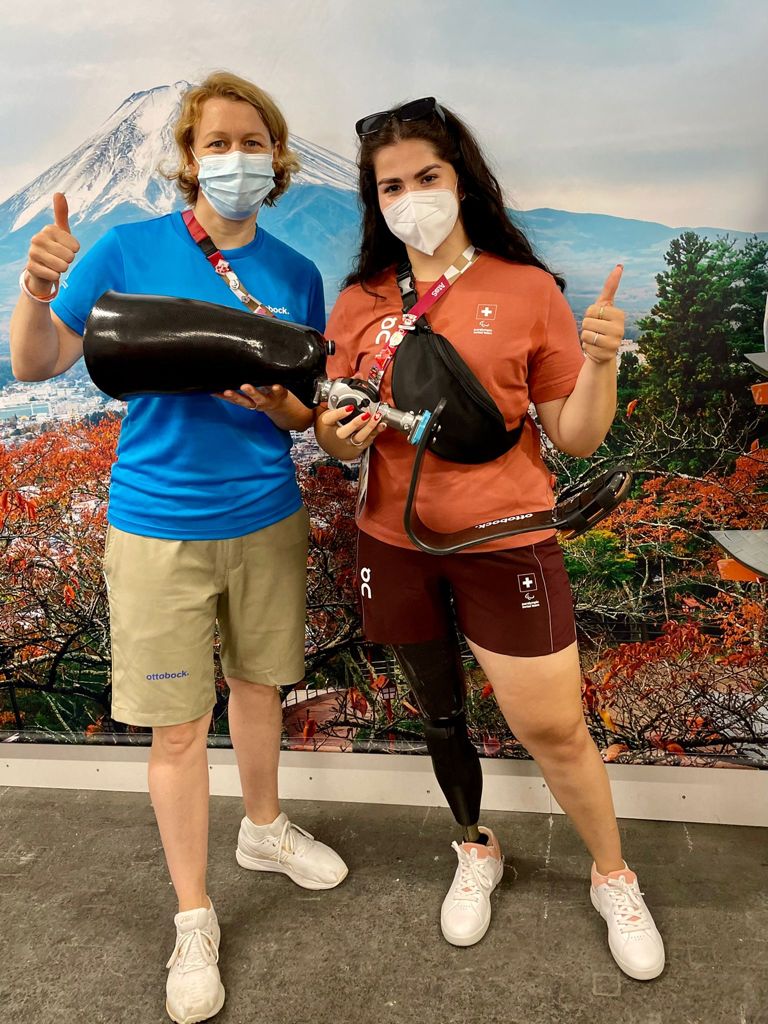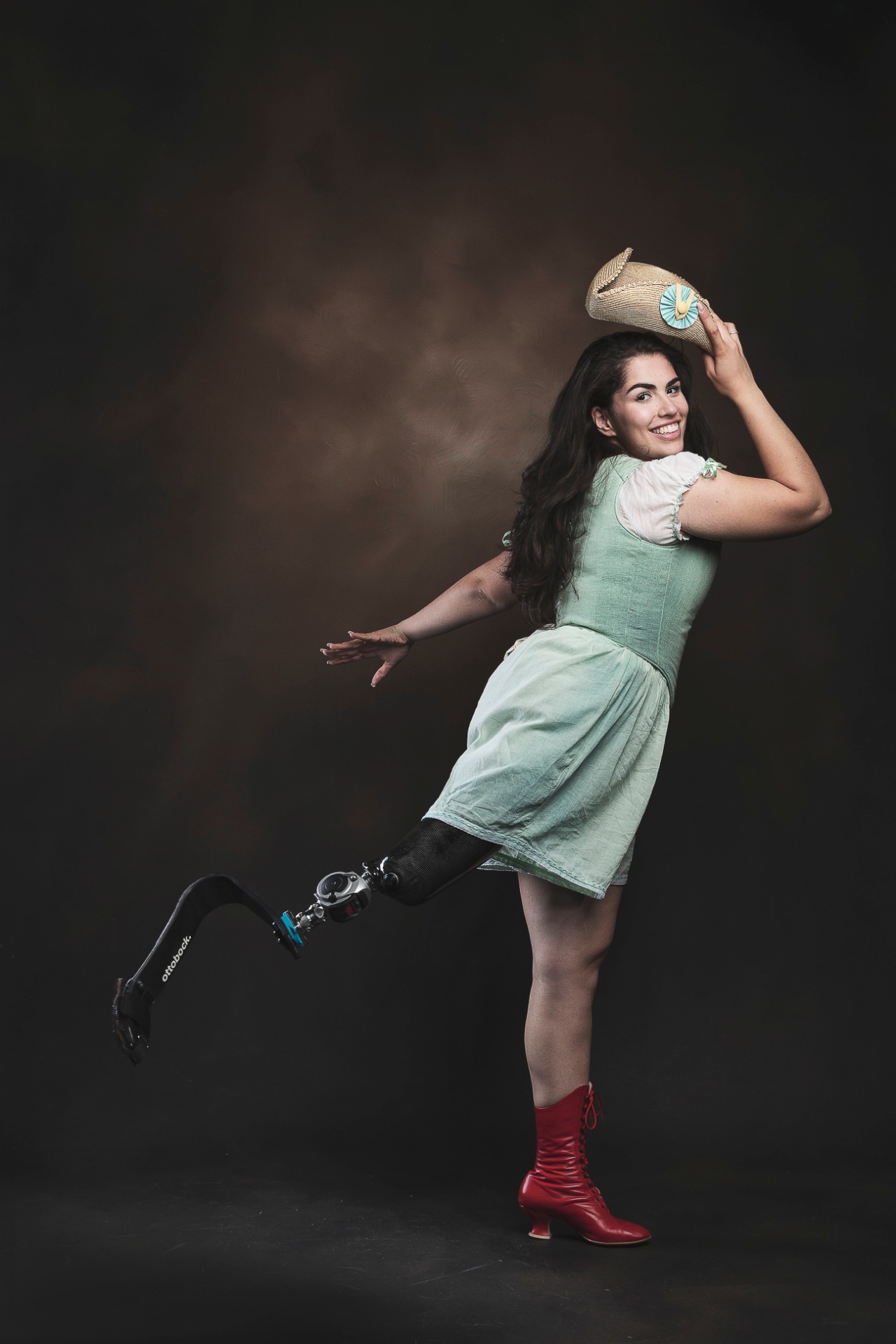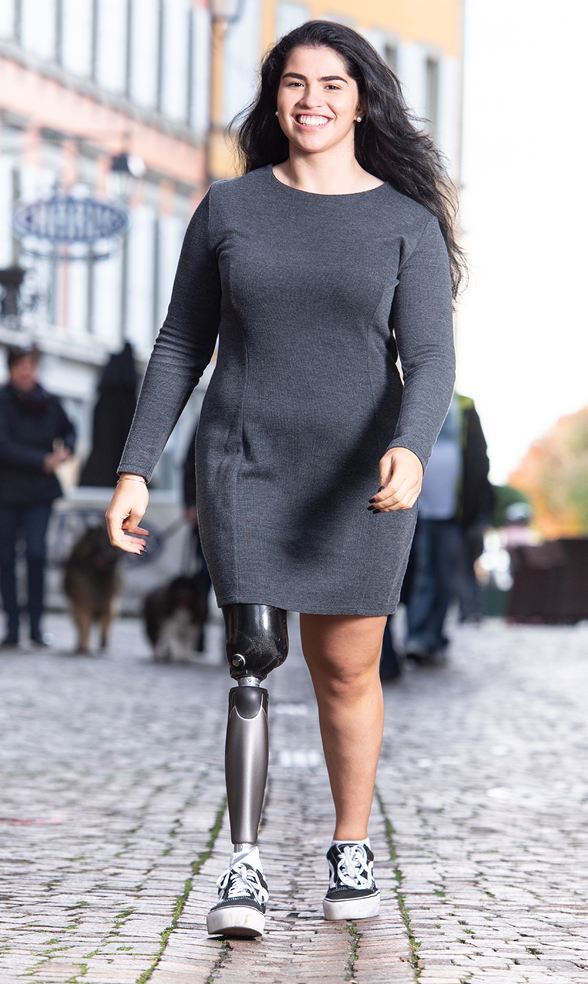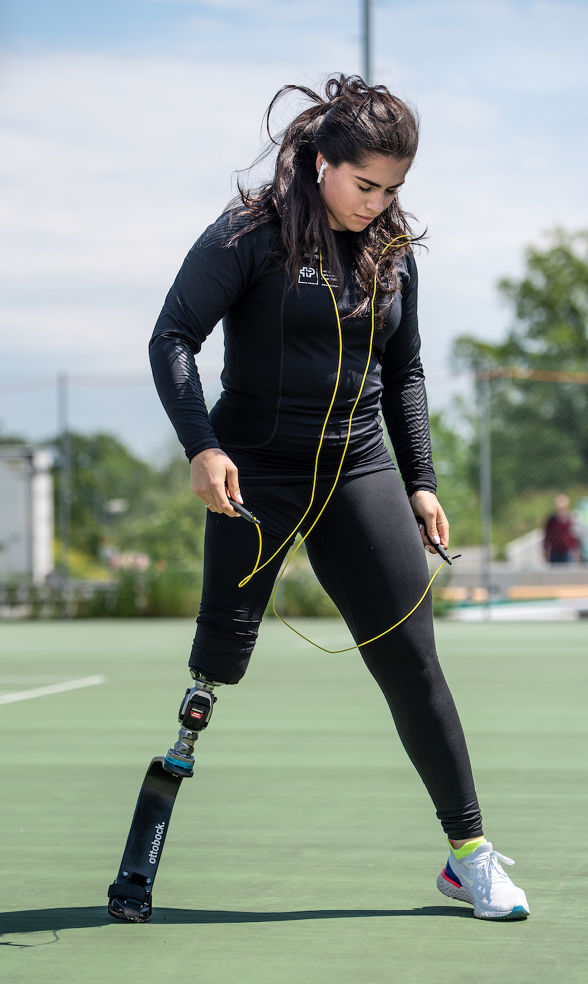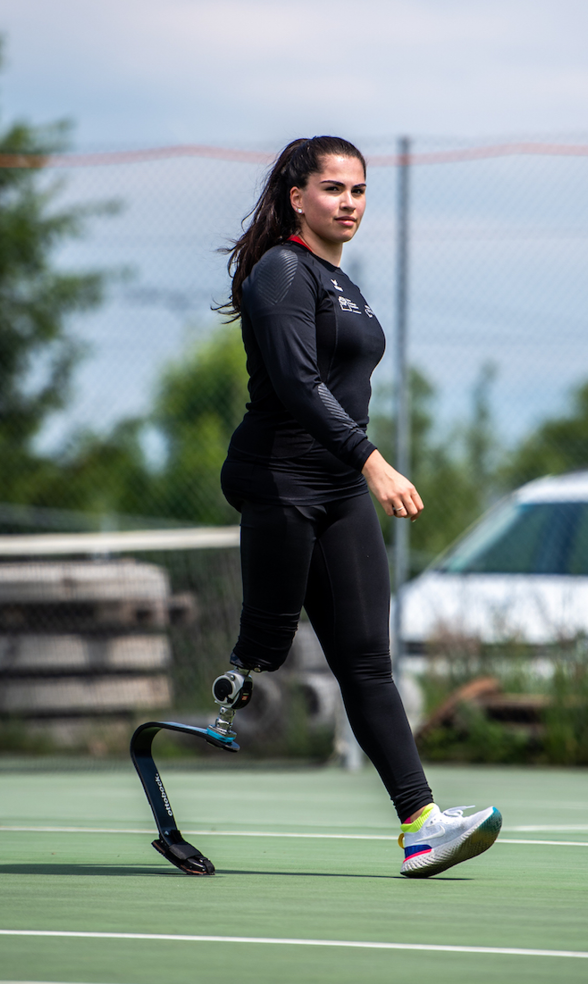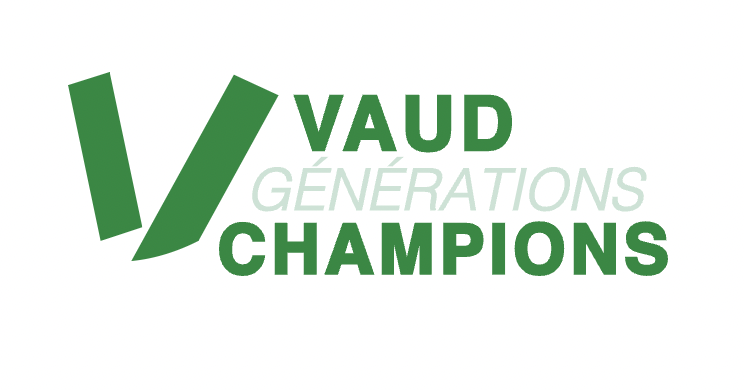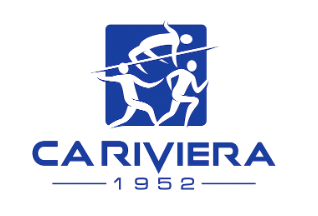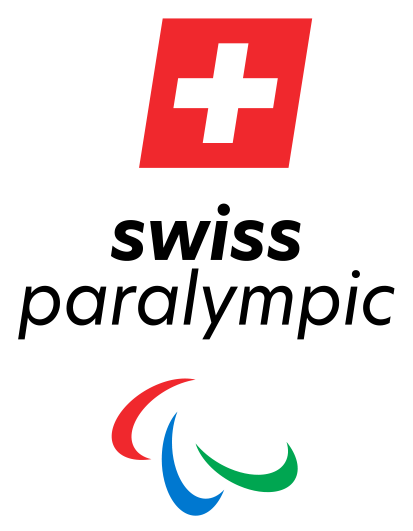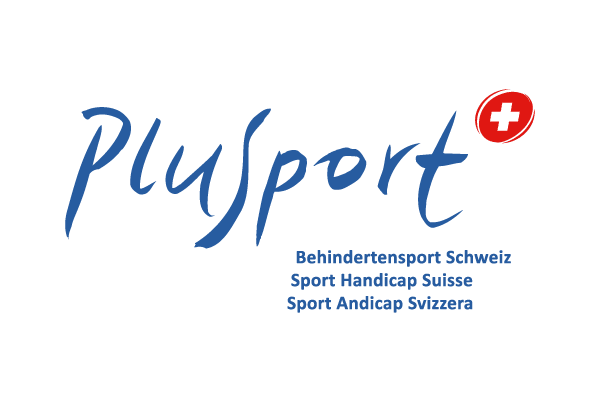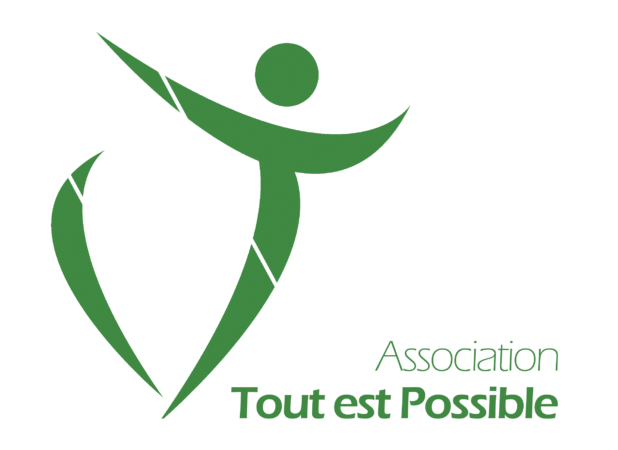 Competition Basel  (SWITZERLAND)
Date : 13th of May 2023
Athletics : 100m and Long Jump
Frühlings-Nachmittagsmeeting (WRC) Winterthur, Deutweg (SWITZERLAND)
Date : 14th of May 2023
Athletics : 100m and Long Jump
Hospitalet Grand Prix Barcelona (SPAIN)
Date : 20th of May 2023
Athletics : 100m and Long Jump
Para Athletics Grand Prix Notwill (SWITZERLAND)
Date : 25th & 27th of May 2023
Athletics : 100m and Long Jump
Para Athletics Heimspiel Leverkusen (GERMANY)
Date : 2nd of June 2023
Athletics : 100m and Long Jump
Competition Bulle (SWITZERLAND)
Date : 8 of July 2023
Athletics : 100m and Long Jump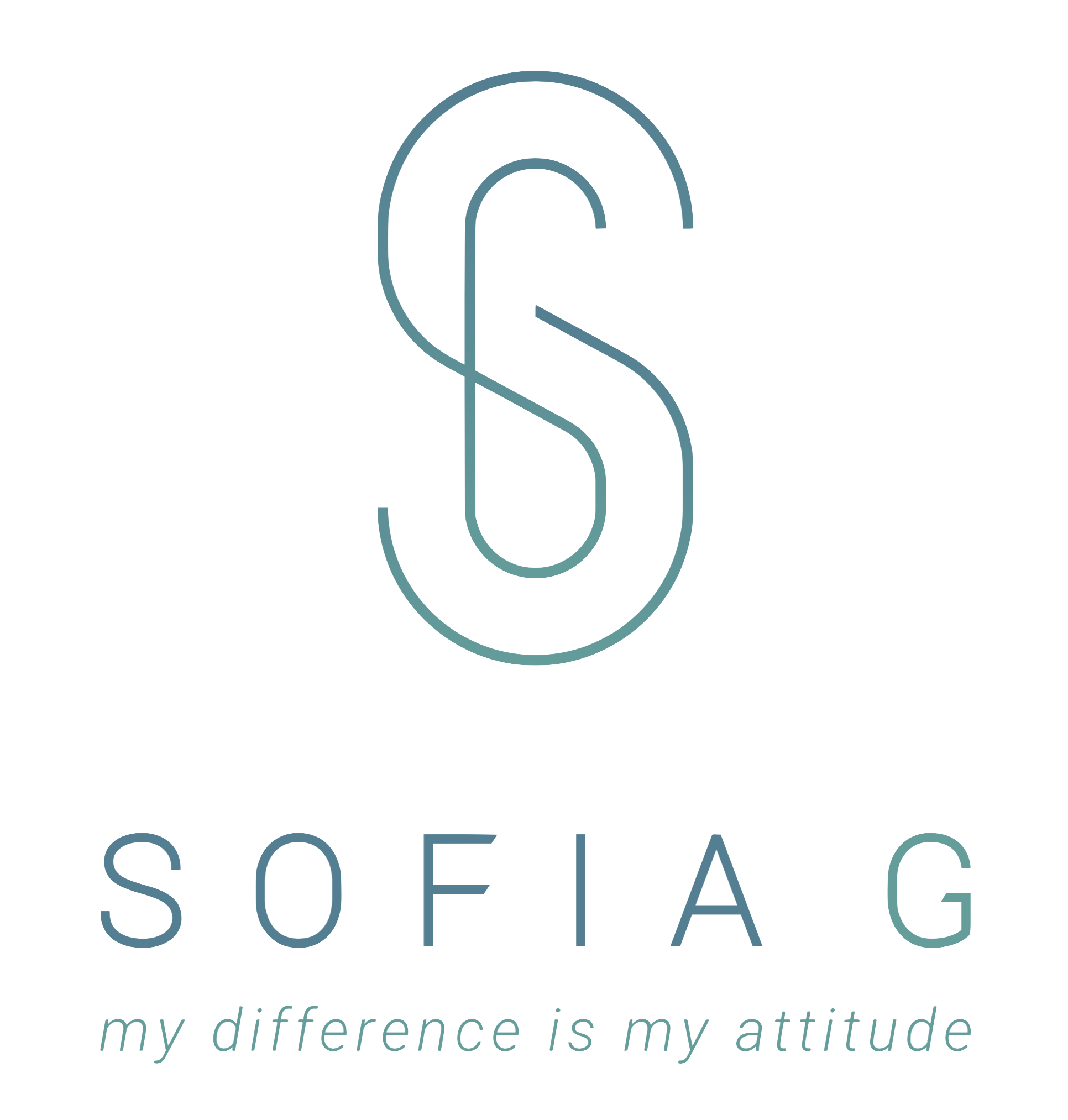 Sprint 100m
| | | | | |
| --- | --- | --- | --- | --- |
| | 7-15 November 2019 | World Para Athletics Championships Dubai (UAE) | 16.37s | 5th place in the world |
| | 14-15 May 2021 | Grand Prix Para Athletics Notwill (SWITZERLAND) | 17.17s | |
| | 31 May – 5 June 2021  | European Championships Bydgoszcz (POLAND) | 16.50s | 3rd place Bronze Medal  |
| Tokyo  | 4 September | Paralympics  | 16.17s | Final and Paralympic Diploma  |
long jump
| | | | | |
| --- | --- | --- | --- | --- |
| | 7-15 November 2019 | World Para Athletics Championships Dubai (UAE) | 3.60m | |
| | 14-15 May 2021 | Grand Prix Para Athletics Notwill (SWITZERLAND) | 3.62m | |
| | 31 May – 5 June 2021  | European Championships Bydgoszcz (POLAND) | 3.66m | |
| Tokyo  | 2 September | Paralympics  | 3.96m | Final and Paralympic Diploma  |